Export a simulation in 3D format
Once a simulation is ready, export it as a 3D HTML simulation or as a 3D PDF. This feature allows to easily sharing layout and simulation concepts.
Example of a RoboDK for Web export
Example of a 3D HTML simulation document
Example of a 3D PDF simulation document(3D PDF simulations must be opened with Acrobat Reader, not a browser)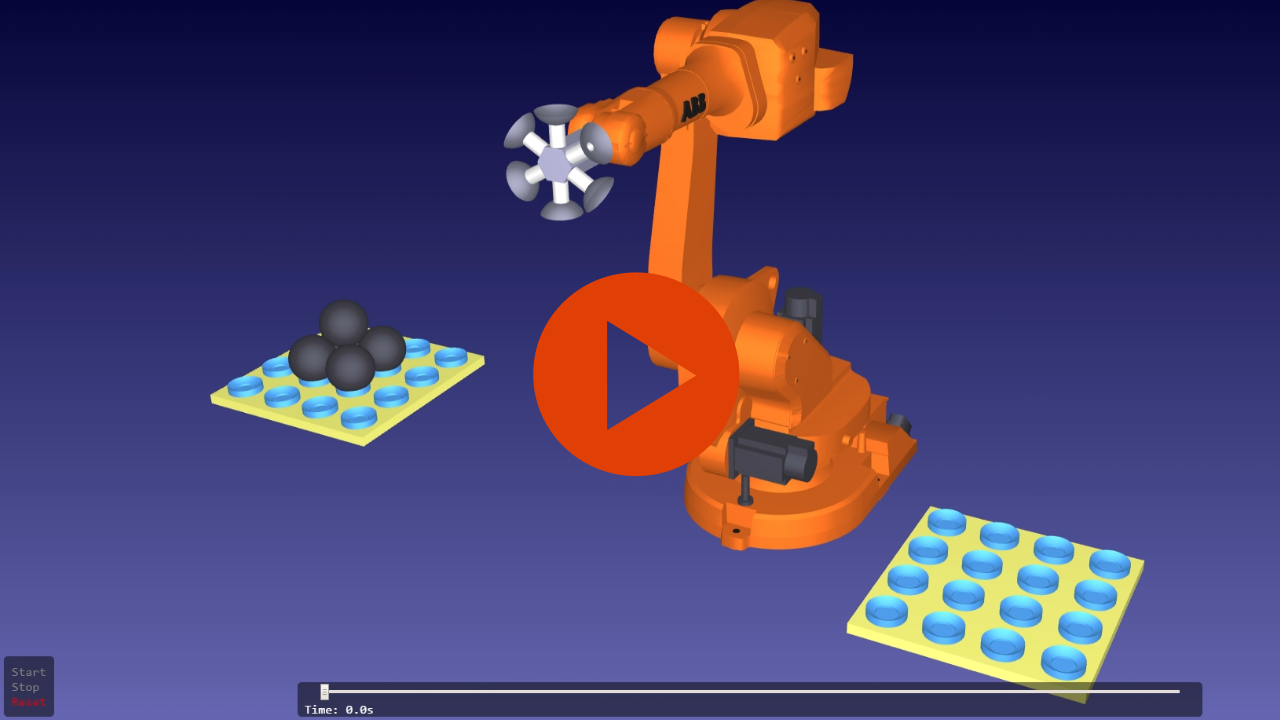 Tip: HTML simulations are larger than PDF simulations, compressing them will considerably reduce their size. The HTML simulation does not have any dependencies and can be shared as one single file.
0:02选择文件导出仿真to export the simulation in your desired format
0:11 The Start button will start recording the simulation
0:28 The 3D HTML simulation allows navigating in 3D and control the simulation time
0:55 The 3D PDF simulation also allows navigating in 3D and control the simulation time